Woke in: Paris, France
Final morning in Paris, then off to Roma once again for Palm Sunday at the Vatican and a flight back to the states. We only had a few hours, but managed to get back to the Seine to bid Paris a final farewell. A few minutes before leaving for our flight we realized our hotel is located right next to the cemetery where a number of famous Parisians rest. Balzac, Chopin, Jim Morrison, Delacroix, and so on. How could we not see Morrison at least?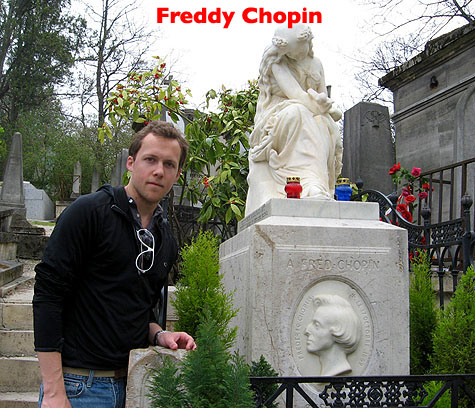 Unfortunately James Douglas Morrison's bust was stolen from his grave and never recovered. So his tomb is a bit plain these days. It's probably sitting in some gah-damn hippy's basement next to a vaporizer and black-light poster. I did not watch my buddies die face down in the mud in 'Nam just to let some pumpkin pie hair-cutted freak get high and hang his hemp necklaces on a bust of Jim Morrison.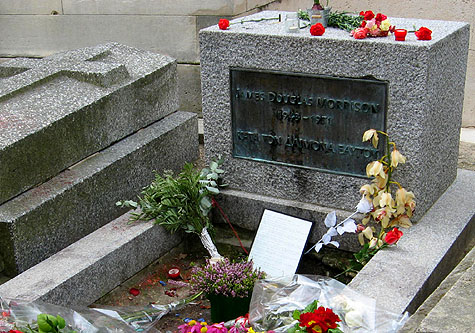 Tonight we're staying at Yellow in Rome, another party hostel. Full bar and the happy hour is from 3pm to 9pm. More importantly at this point… free wifi, thank god. Internet is such a luxury when you're traveling. Looking around the bar, I've never seen so much drunk-Facebooking in my life ("drunkbooking"). So dangerous. I guess nobody here has heard that friends don't let friends drink and Facebook.
Tomorrow, our final day in Europe.