Woke in: Lyon, France
For most of today and tomorrow, Iggy and Torkelson are off to Taizé, an ecumenical youth monastery of sorts. My preference is to experience more of Lyon, so I'll be traversing this splendid city on my own. The goal for today is to only speak French, with the exceptions of this blog, email, and cursing. (Try stubbing your toe and see if "mon dieu" makes you feel better.) I only know a few words, so we'll see how far this gets…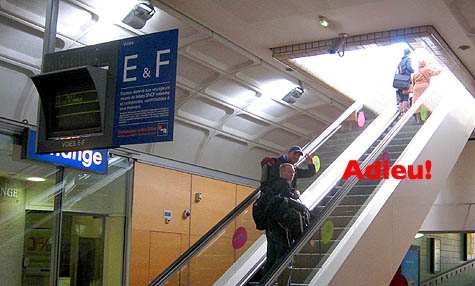 I spent much of the day in historic Lyon, Vieux-Lyon as it is called. There is a lot going on despite the "oldness". While the architecture, churches, Roman ruins and so forth are terribly historic, the contents are generally modern. Modern foods, clothing, galleries, and so on. Let's tuck in with a few pics, shall we?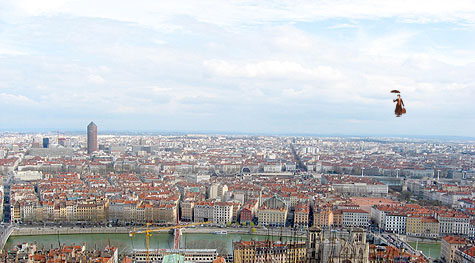 In the late 1870s to celebrate Lyon finally becoming something of a Catholic city (after roughly 20,000 years of hedonism) a cathedral was built on the highest hilltop with three separate worship rooms for different styles of Mass: huge & extravagant, small & homely, and dark & gothic. Sort of like choose-your-own-adventure, but with God. I also happened upon a massive astro-clock:
Unfortunately for me, Lyon is Catholic enough that most anything non-food or museum related is closed (it's Sunday today). Living large isn't going to happen until after dark or tomorrow, at best. In the meantime, here's a photo of my head with silly sunshades blocking a perfectly beautiful view of the city: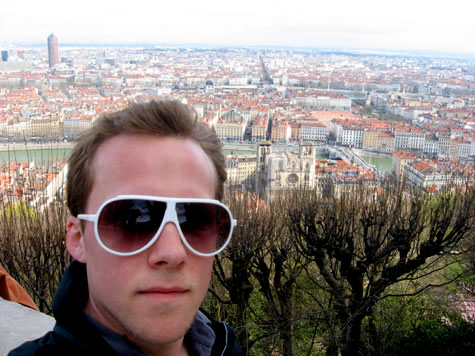 Finally to sum up some of Lyon's historicity:
Another magnifique dinner in the evening, though not quite as extravagant as yesterday's. Poisson this time with a lemony sauce called hollandaise and white wine. Perhaps it's a recipe borrowed from Holland?
Tomorrow we're regrouping later in the day and setting off for Paris.